Cherry season calls for all things cherries including these cherry popsicles!
Nothing beats the heat more than ice lollies. And with the heatwave we are having at the moment in Holland, we are stocking up on them. It is so easy to make with very little ingredients. Combine any of your favourite flavours and freeze away.
The only recommendation would be is to invest in good popsicle molds. I managed to get some silicone ones and they are perfect. The popsicles are easy to remove from the molds and without breaking them. And they are still able to hold a perfect form. The bonus is that it comes with a tray to keep them in the freezer, in an upright position.
If you in The Netherlands, have a look at https://www.bol.com/nl/ for a variety of different molds.
Cherry popsicles are easy to make. At the moment, cherry season is slowly coming to an end and so fresh cherries won't be around for much longer. I used fresh Dutch cherries known as Hollandse kersen. These cherries are much darker and bigger in size. They are very sweet and incredibly juicy too, which is perfect for this recipe.
Making popsicles are fun and it's a great way to involve the kids. Allow them to play with flavours and make their own.
Happy licking and stay cool!
For more summer refreshments, check out my Lemongrass infused Fruit Salad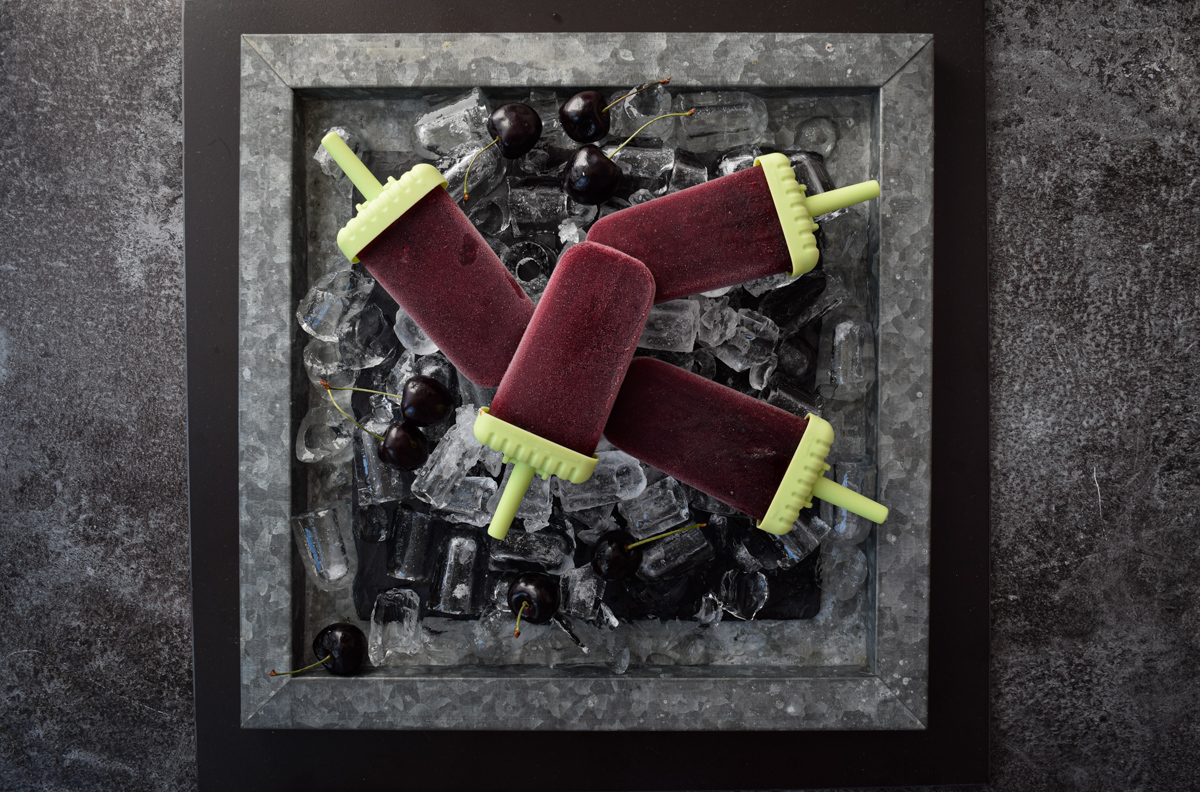 Print Recipe
Cherry Popsicles
Cherry flavoured ice lollies!
Ingredients
150g cherries, pitted
50g caster sugar
300ml water
Instructions
1

1. In a saucepan, heat sugar and cherries until sugar has dissolved.

2

2. Mash the cherries until a soft pulp.

3

3. Pour it through a sieve and mix the juice with water and stir.

4

4. Pour into molds and place it in the freezer until frozen.
Nutrition
49 Calories

11,3g Carbohydrates

11,1g Sugar