Often I get asked for recommendations on courses to learn food photography. And although there are many courses out there, I will always suggest Beginner Bootcamp from The Bite Shot for beginners as a starting point.
Why Beginner Bootcamp to learn food photography?
If you're like me and have never picked up a dslr camera, or perhaps you have but only shot in automatic mode, then Beginner Bootcamp is for you. There are quite a few food photography courses out there but not all of them teaches you how to use your camera in Manual Mode. Shooting in Manual mode will allow you complete control over your camera and freedom in creating images, instead of letting the camera create images for you.
If you have searched the internet looking for food photography courses, I can almost be sure that you have come across The Bite Shot by Joanie Simon. She has tons of free content on learning food photography on her YouTube channel. Joanie is a commercial food photographer and certainly one of the most admired food photography teachers in the industry. She teaches courses such as Beginner Bootcamp as well as Artificial Light. She is also the author of Picture Perfect Food .
What I loved about the course.
Well, Joanie's enthusiasm and love for teaching is contagious. Learning is so much easier when the teacher is just as eager to teach. She will have you excited to go and figure out all those techy things that seems intimidating when you are just starting out. Every step is explained clearly and you have life long access to the course. So you can go back and watch it over and over, if needed.
What can you expect from the course?
The course is broken down into 5 modules that will teach you the following:
Understanding your camera and settings needed for to learn food photography.
Understanding to light
An introduction to basic composition tools, the use of props and placement.
Basic editing in Lightroom to help you on your way.
Putting everything you have learned into practise. The exciting part!
Free access for one month to a forum where you are able to get reviews on your pictures and have any questions answered.
Lifetime access to the course.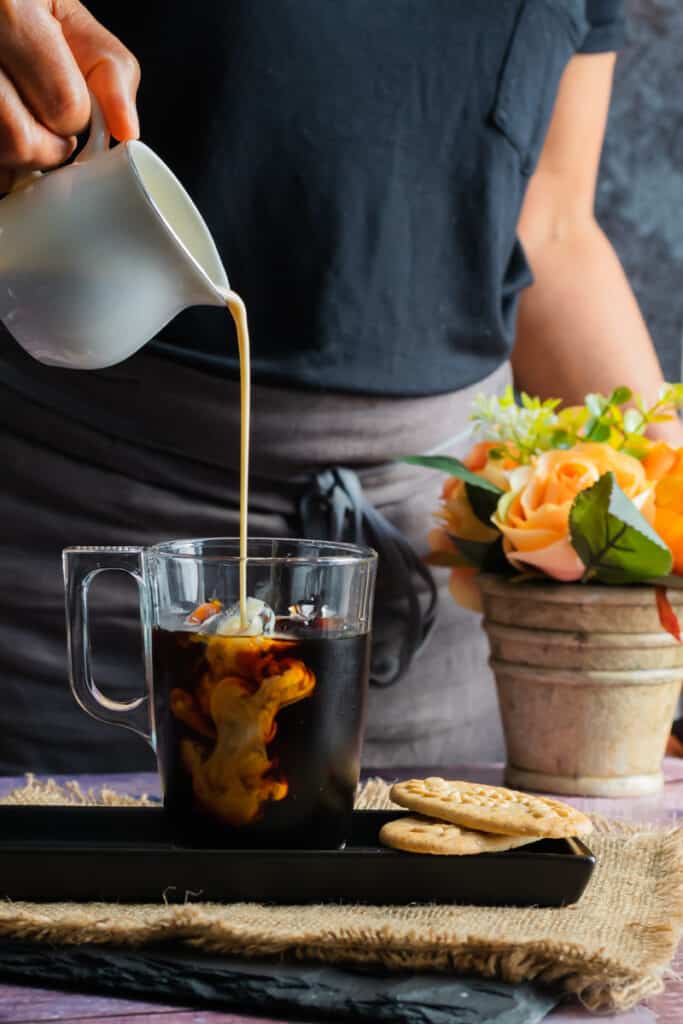 What are the recommended gear for the course?
a dslr camera – I started with a second hand Nikon D3300 and a kit lens that came with the camera. I recommend asking around to borrow from family or friends as well to get you through the course. Afterwards, you can decide if you want to invest in your own.
a tripod to put your camera on. This is something that I invested in during the course. I also did not hold back on it as I wanted something sturdy with an overhead arm. A cheaper one will probably get your through the course but eventually you will want something sturdy. But work with what you have until you are ready to move on. And again, ask around to borrow.
a 5-in-1 reflector, however there are many things that you can use to improvise on this.
Once you get the hang of your camera, you'll want to upgrade your lens to the very popular 50mm lens in food photography.
As mentioned, there are many food photography courses out there but very few teaches you how to shoot in manual mode. Knowing how to operate your camera is key and will give you the confidence to create beautiful images. Whether you are looking at doing food photography as a hobby or to pursue a career, Beginner Bootcamp will lay the foundation for your food photography journey.
Did you find this information useful? Sign up to my newsletter to get more articles like this.
DISCLAIMER: Links included in this description might be affiliate links. If you make a purchase with the links I provide, I may receive a small commission at no additional charge to you!