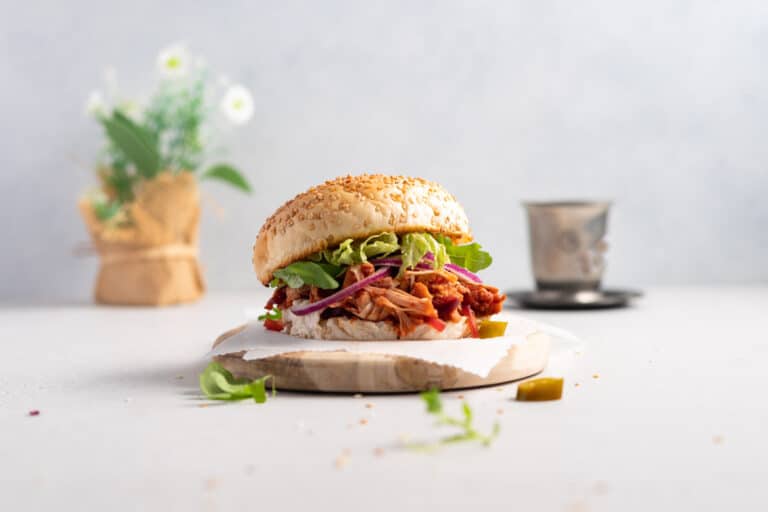 Jackfruit has become quite a hype amongst foodies. The exotic meat replacement is so versatile to cook with and the recipe ideas are endless like these spicy pulled jackfruit buns.
How to use jackfruit as a meat replacement?
Jackfruit is a great alternative to meat, even for meat lovers. The texture of the fruit can be compared to that of cooked chicken. When prepared and well-seasoned, it replicates the structure and bite of cooked meat. It is a great alternative for meats such as chicken, turkey, pork and works well in stews.
Depending on where you live, the exotic fruit can be hard to get by. If you do get your hands on fresh ones, you'll have enough meat for a few meals as they can grow quite large. Do note that it can be a sticky mess, so you might want to wear gloves. Another tip is to cover your knife in oil before cutting into it. It will make the process of slicing it easier.
Can I use canned jackfruit?
Canned jackfruit is a great option and also more easily to be found. It's more convenient and makes for a great pantry staple as well. Keep in mind though that canned jackfruit is usually preserved in brine. Be sure to give it a thorough rinse under cold water to get rid of any brine tastes and odours. Store leftover jackfruit in a plastic bag in the refrigerator for a few days.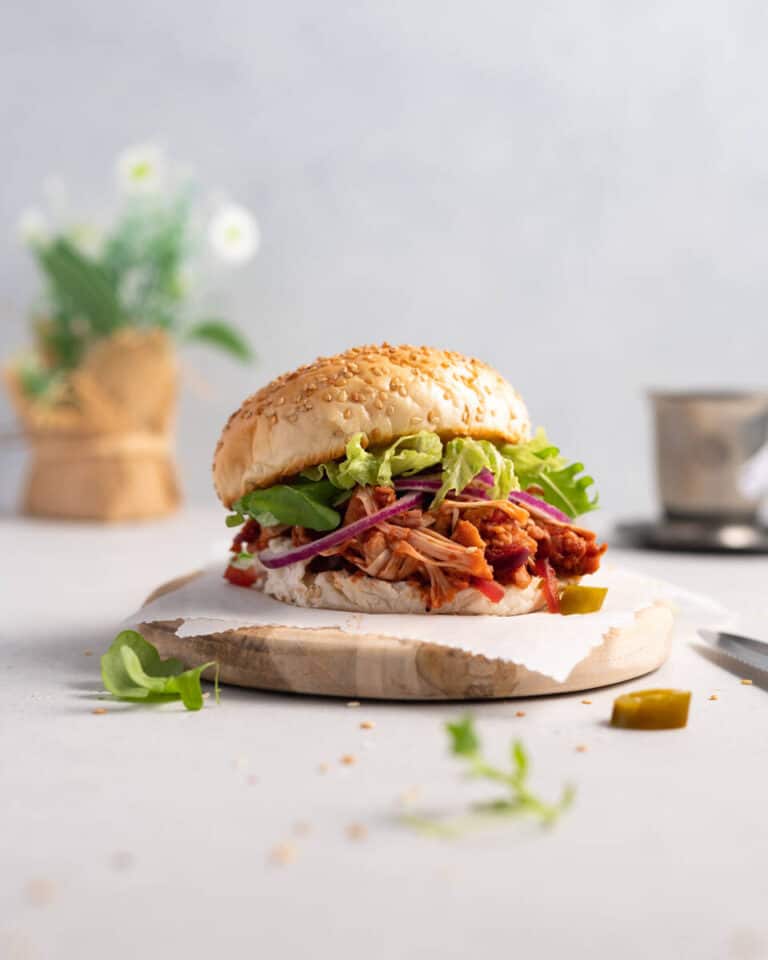 What will you need to make these Spicy pulled jackfruit buns?
Olive oil
Onion
Sugar
Chilli powder
Onion powder
Cumin powder
Smoked Paprika powder
Tomato puree
Balsamic vinegar
BBQ sauce of your choice
Water
Jackfruit I used canned ones from Fairtrade
Salt & Pepper
Bread rolls
Chef's tip:
Serve it with mayonnaise to make the taste milder for those who prefer something less spicy.
Side serving suggestions:
Serve with coleslaw, jalapenos, mayonnaise, onions rings and cheese.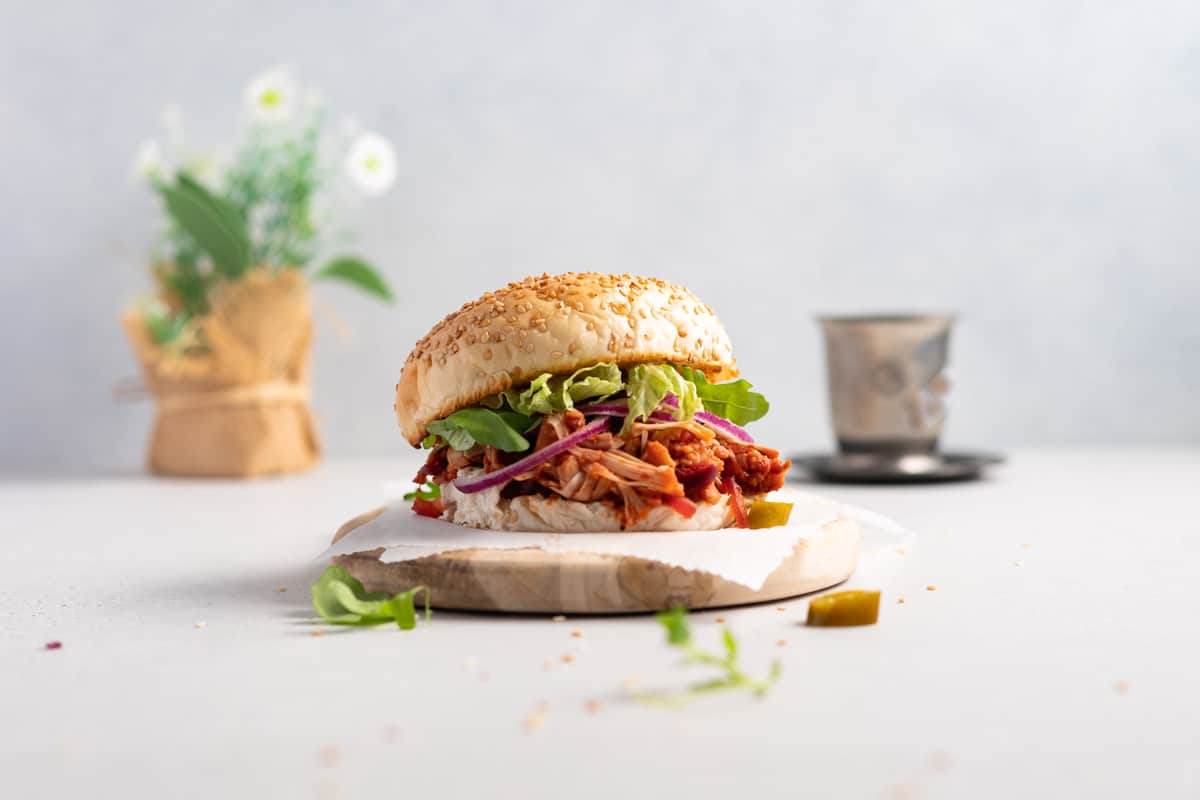 Print Recipe
Spicy pulled jackfruit buns
Super easy and quick to make spicy pulled jackfruit buns to serve for lunch.
Ingredients
1 red onion

2 tbsp brown sugar

1 tsp Chilli powder

1 tsp Smoked paprika powder

1 tsp Onion powder

1 tsp Cumin Powder

70g canned tomato puree

100ml BBQ sauce of your choice

2 tbsp water

1 tbsp Balsamic Vinegar

Salt & Pepper to season

4 Buns
Instructions
1
Drain and wash the jackfruit thoroughly under cold running water.
2
In a pan, heat olive oil and fry the cumin, onion and chilli powder until fragrant.
3
Add the onion and sugar. Fry until tender and the sugar has dissolved.
4
Add tomato puree and fry for 1 minute. Stir in apple balsamic vinegar, BBQ sauce and water.
5
Add the jackfruit and cook covered for 15 minutes until jackfruit falls apart.
6
Remove from stove top and shred the jackfruit meat using two forks.
7
Serve while warm on buns with salad.
Notes
Serve with coleslaw, jalapenos and mayonnaise.