These banana spinach muffins always seem to be a hit, especially with the kids. They are usually quite intrigued by the green colour but the trick is not to tell them upfront that it contains spinach.
Bananas are a staple fruit in our home. We use them in practically all our smoothies and as oatmeal toppings. If stored properly, they can last quite long. For smoothies, I like freezing them in. In the video below, you'll find tips and techniques to store bananas to make them last longer.
https://www.youtube.com/watch?v=PvapXqzCbwM
The strawberries adds lots of sweetness. So feel free to play around with the balance. The more strawberries used, less sugar needed. So remember, there is no need to throw out overripe bananas and strawberries as they are still useful. So when you see your fruit going soft and dark, keep them aside for when you are ready to bake these.
Although the idea is to make these banana spinach muffins at the beginning of the week as a go-to breakfast or snack for the coming week, they are usually gone in no time! If you do manage to have left-overs, store them in an airtight container and enjoy for a few more days.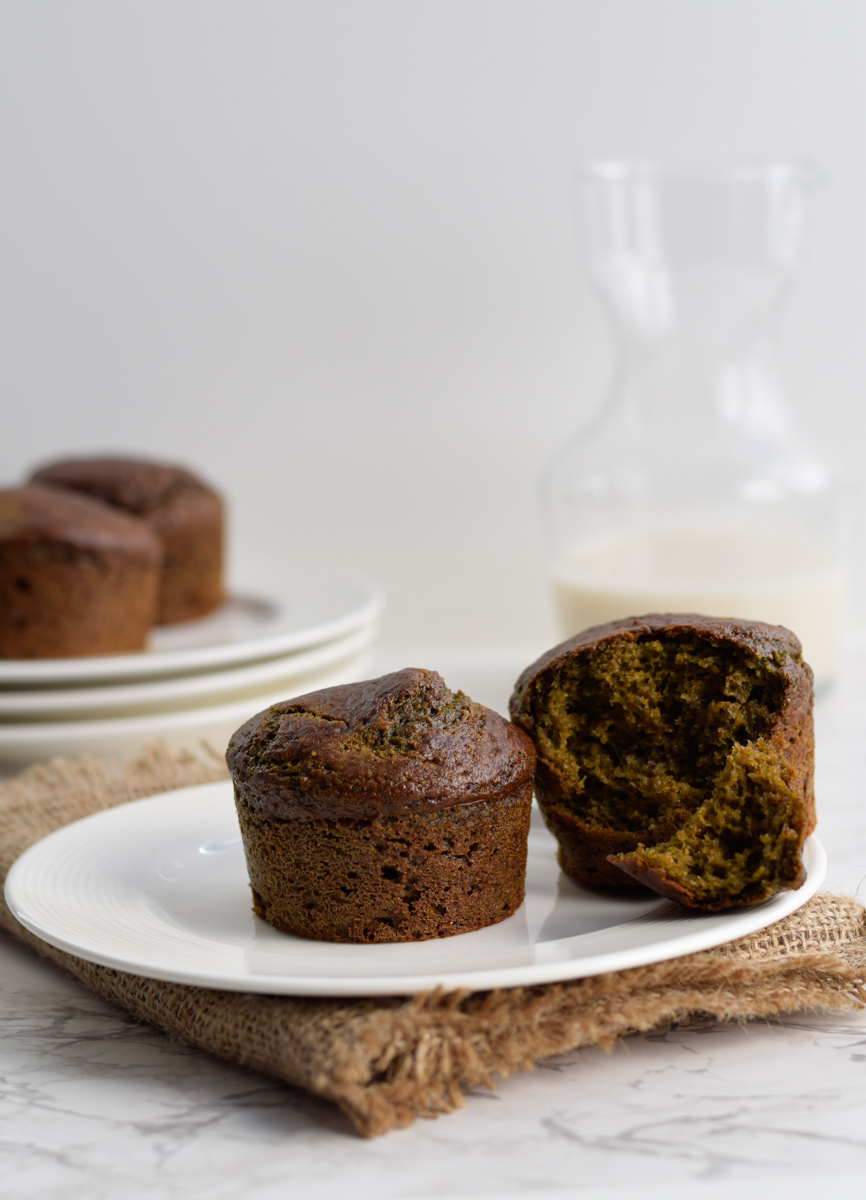 Print Recipe
Spinach Banana Muffins
Great on-the-go breakfast for busy weekdays.
Ingredients
150g strawberries
100g spinach
2 large ripe bananas
1 egg, room temperature
50ml oil
75g sugar
180g self-raising flour
1 teaspoon baking powder
1 teaspoon baking soda
1 teaspoon cinnamon
Instructions
1

1. Add strawberries, bananas, egg and oil in a blender and blend until smooth.

2

2. Add spinach and blend until smooth.

3

3. In bowl bowl, sift flour, baking powder, baking soda, cinnamon and sugar.

4

4. Add the mixture from the blender with the dry ingredients and mix well with a wooden spoon.

5

5. Pour mixture into muffin trays and bake for 25min.
Nutrition
144 Calories

23,4g Carbohydrates

15,5mg Cholesterol

4,6g Fat

1,4g Fiber

2,9g Protein

0,6g Saturated fat

341,1mg Sodium

3,3g Sugar
Notes
I use silicone muffin trays.